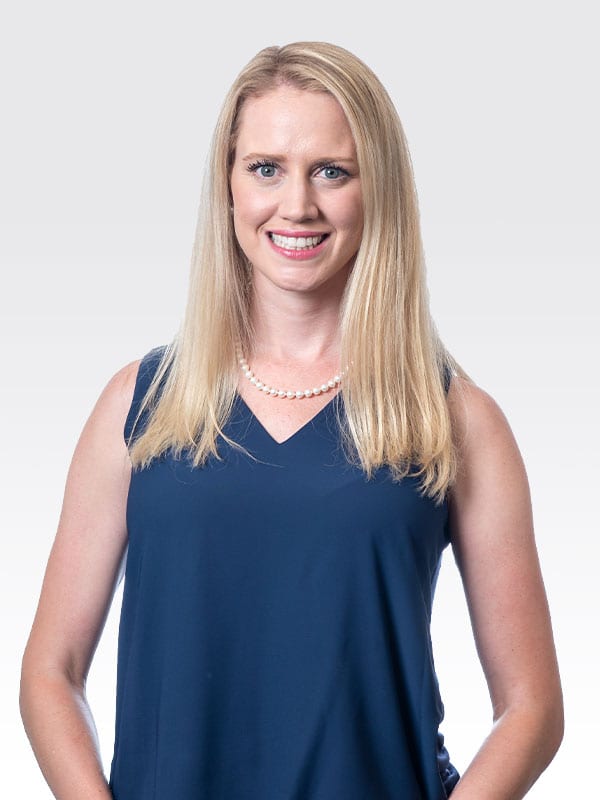 Specialty: Podiatry – Foot and Ankle Surgery
Medical School: Midwestern University – Arizona School of Podiatric Medicine – Glendale, AZ
Residency: Cleveland Clinic Foundation – Cleveland, OH
American Board of Foot and Ankle Surgery in Foot and Reconstructive Rearfoot/Ankle.
About Dr. Jones: Dr. Jones grew up in western Oklahoma and received her bachelor's degree from the University of Oklahoma. After completing podiatry school, she received extensive surgical training in all areas of the foot and ankle during a comprehensive 3 year surgical residency. Her practice involves foot and ankle care for people of all ages, both surgical and non-surgical. Common disorders of the foot and ankle include ingrown toenails, warts, bunions, hammertoes, flat feet, neuromas, heel pain/spurs, ankle sprains, fractures, infections, and wounds. Outside of the office, Dr. Jones enjoys watching football, golfing, skiing, traveling, and spending time with her husband, son, and two beagles.
I went to see the team at OKC Orthopedics Sports Medicine for treatment of two broken shoulders. They were all very nice.  These are the best doctors!
– Shirley P.
I am extremely pleased with the care I recieved for my broken knee at OKC Orthopedics, Sports Medicine. Dr. Uhland, Mr. Dunklemeyer and the entire staff were delightful.
– Kathleen M.
From my surgery, to the hospital stay and then on to physical therapy, the team at OKC Orthopedics supported me every step of the way. Thank you for everything!
– Ron W.