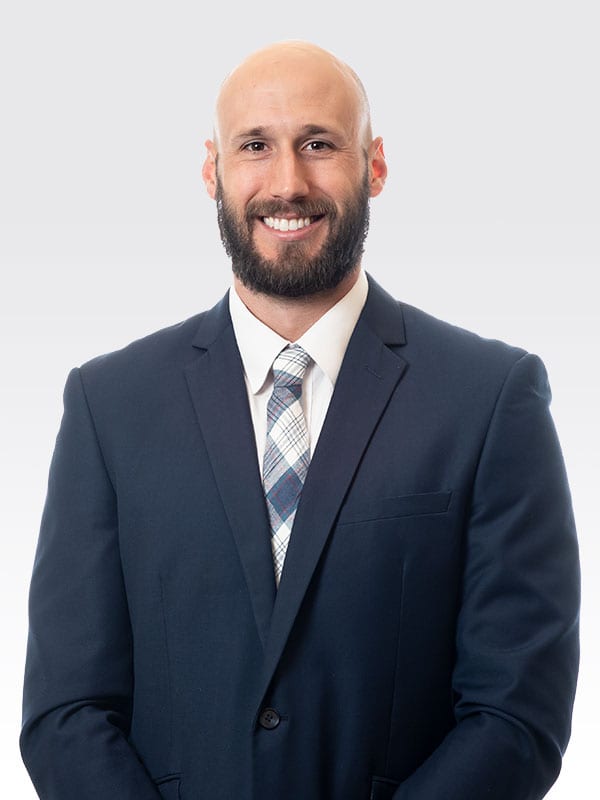 Specialty: Physician Assistant
Medical School: University of Oklahoma Health Science Center – Oklahoma City, OK
Certification: National Commission in Certification of Physician Assistants
About Mr. Williams: Mitchell grew up in Tulsa, Oklahoma and graduated from Union High School. He then attended the University of Oklahoma where he graduated with a bachelor's degree while being a member of the OU Football team. Upon graduation, Mitchell was accepted to PA school at The University of Oklahoma Health Sciences Center where he graduated in 2017.
In his free time, Mitch enjoys spending time with his family, volunteering at no cost clinics with his wife, serving at his church, training for triathlons, drinking coffee, reading books, watching sports and having his heart broken by the OKC Thunder every year.
I went to see the team at OKC Orthopedics Sports Medicine for treatment of two broken shoulders. They were all very nice.  These are the best doctors!
– Shirley P.
I am extremely pleased with the care I recieved for my broken knee at OKC Orthopedics, Sports Medicine. Dr. Uhland, Mr. Dunklemeyer and the entire staff were delightful.
– Kathleen M.
From my surgery, to the hospital stay and then on to physical therapy, the team at OKC Orthopedics supported me every step of the way. Thank you for everything!
– Ron W.